Journaling Has Helped Add Creativity to Our Homeschool Routine
I've always been a fan of journaling since childhood. I recently learned about different ways to add them to our homeschool routine. We primarily use the journals from Thinking Tree ( https://www.funschooling.com/) and Schoolnest (https://www.theschoolnest.com/). Thinking Tree offers a wide variety of guided journals and activity books. These include books on Minecraft, math, reading journals, foreign languages, continents, animals, spelling, baking, survival skills, photography, and numerous other fun subjects. In fact, they even have homeschooling journals for mothers! Schoolnest has a variety of simple but beautiful journals for different grade levels, narration, projects, nature, spelling, vocabulary, and more. Although you can use any type of notebook or journal, these influence me to stay more organized.
**Links to my favorite journals will be at the end of this article
---
Thinking Tree Funschooling Journals
My Favorite Things About Funschooling Journals
They help build research skills and curiosity by encouraging you to investigate different questions.
They have a large variety of subjects to choose from.
You can use them to supplement math or language arts. Relaxed homeschoolers may even use them as their core books.
They have journaling books for mothers!
They are great for record-keeping.
They are affordable.
Specific Ways We Use Funschooling Journals
To research different topics on life skills and survival skills. For example, one prompt taught us about calling 911 and what to do in case of specific emergencies like cuts or burns. After reaching the topics together through Youtube and Google we recorded it in our journals (sometimes I'll write what they say).
The Reading Time Journal helps us keep track of the different books we read. It gives prompts for the genre, themes, and new vocabulary you learned and it allows you to rate the books. For example, we recently read a book from the I Survived series and my son wrote down his favorite parts. We discussed what "historical fiction" means.
The Seven Amazing Continents journal encourages us to research different continents together through books or the internet. My kids are obsessed with Africa because we recently visited family in Morocco. We've recorded other African countries and fun facts together.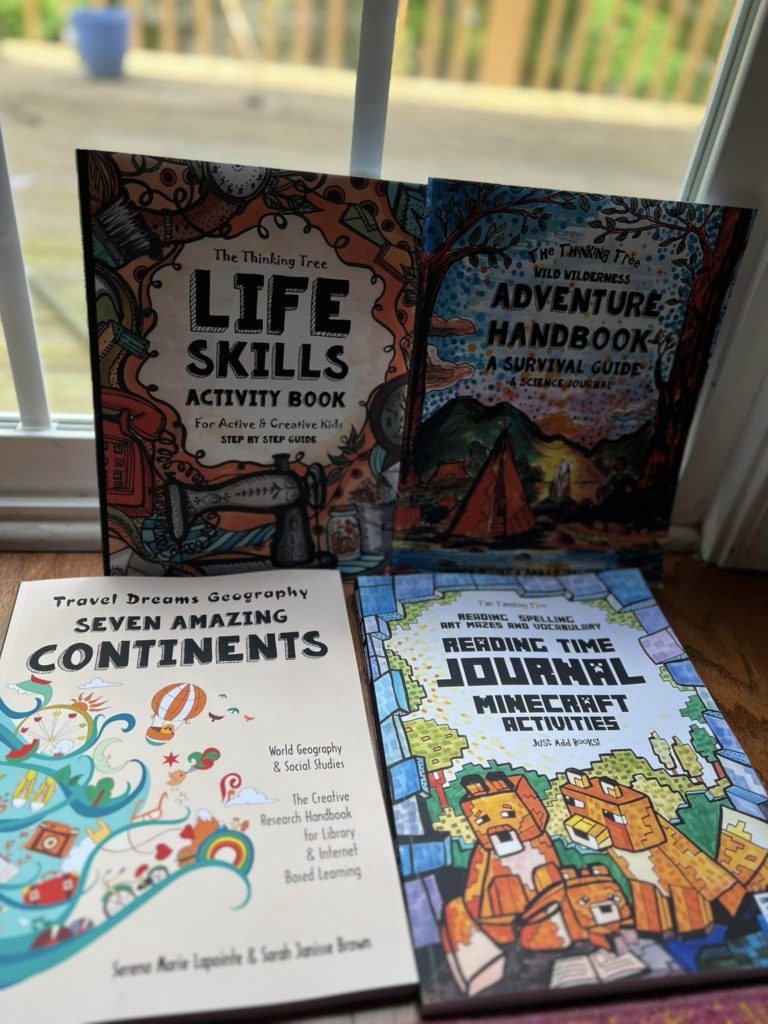 ---
My Favorite Things About Schoolnest Notebooks
They are simple and plain but allow for a lot of creativity.
They are useful for keeping paperwork together.
They are great for record keeping.
They come in a variety of topics and the journals are beautiful!
They are affordable.
Specific Ways We Use Schoolnest Journals
We usually record research questions in our "Wonder Book. For example, my children saw a vulture kicking another vulture when we were on a walk. We wrote this question in our wonderful book and researched it together.
I'll glue or staple many of my children's artwork or paperwork to their grade-level notebooks.
We also record nature observations in our grade-level books.
We use them for copy work.
We write down spelling words that we are working on in the spelling journal.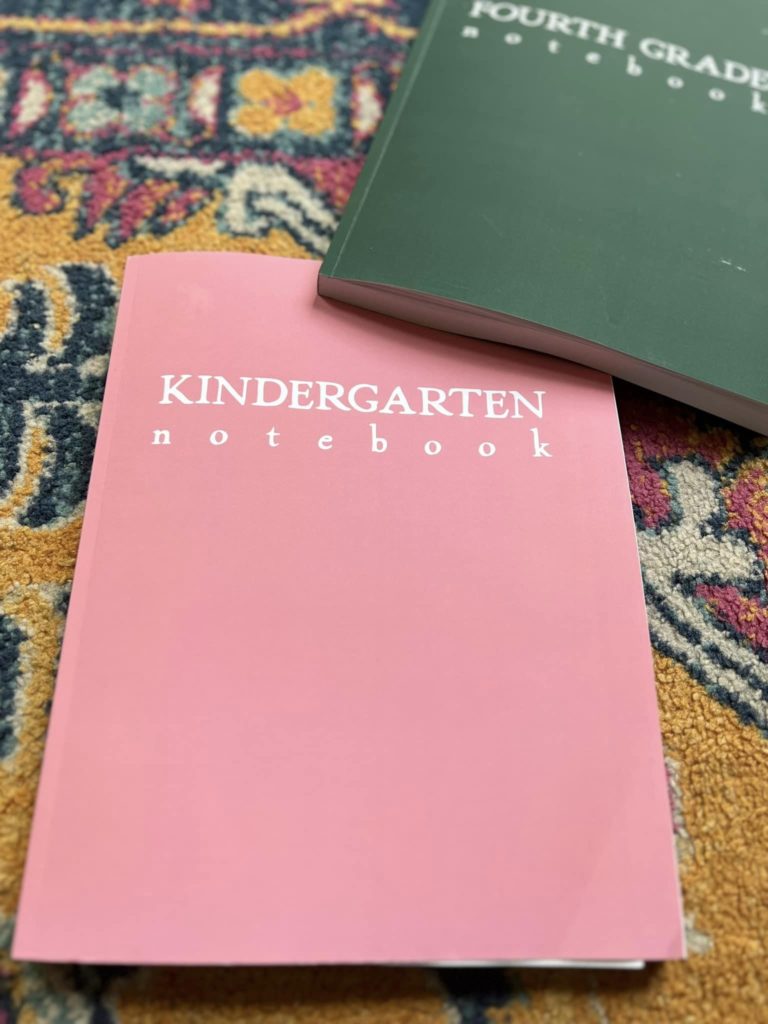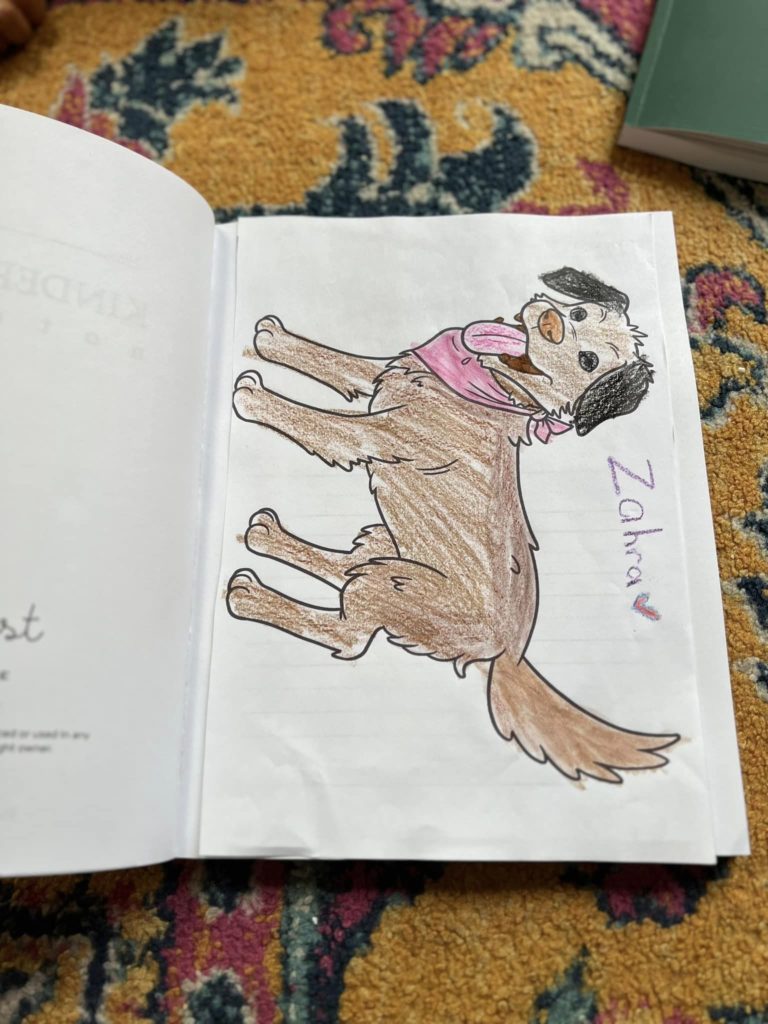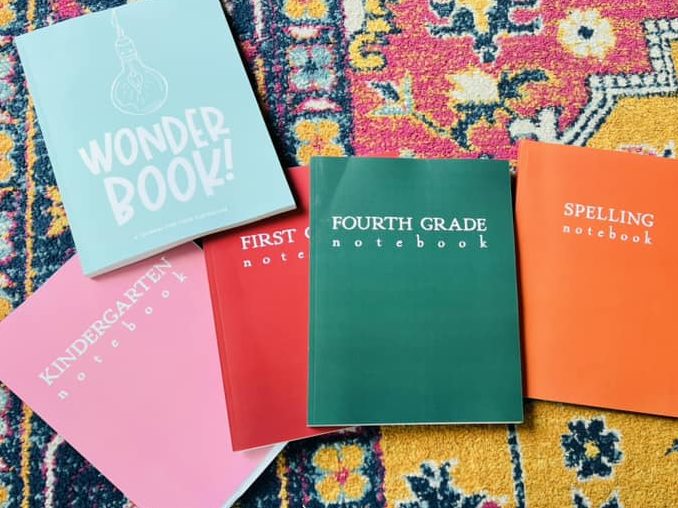 My Favorite Journals
I also love the School Nest Homeschool Lesson Planners!