I can't believe that we're already halfway through the year! I am currently planning for our upcoming homeschooling year. This got me thinking about the tools that helped me this past year. We spent a lot of time trying out journaling, exploring geography, new chapter books, and foreign languages. We also enjoyed board games and a lot of nature exploration. Today I'm going to share our favorite homeschooling purchases. I hope that it may help you on your homeschooling journey.
My Favorite Homeschooling Purchases of 2022-2023
World Geo Bingo
Buy Here: https://amzn.to/3JcH25A
My kids became interested in different countries after watching the World Cup. My youngest son remembered the names of the countries that were playing and wanted to locate them on the map. I was surprised by how quickly he memorized the country names. I decided to get a Geography bingo game that would help him learn more about countries. It was such a hit in our home. All three of my kids have enjoyed playing it. The game also helps us discuss what continents the different countries are on.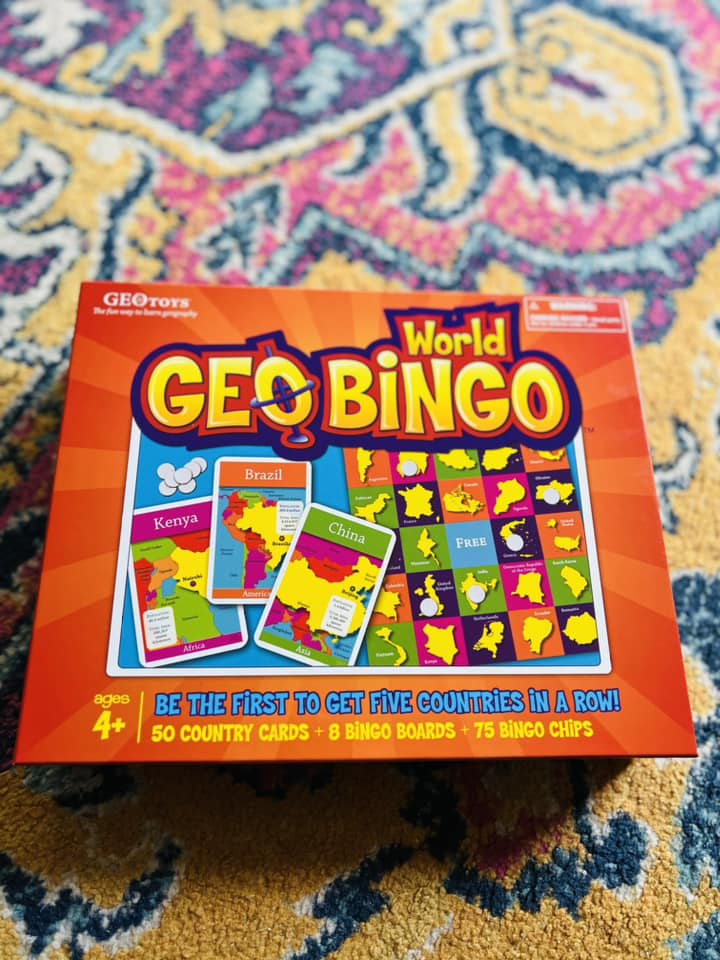 ---
Geo Bingo-USA Edition
Buy Here: https://amzn.to/3JcIYLo
This is similar to the world geography bingo game but with states. My kids have become interested in the different states since we traveled to New York to visit family. This game has helped them learn the location and names of the states that they didn't know about.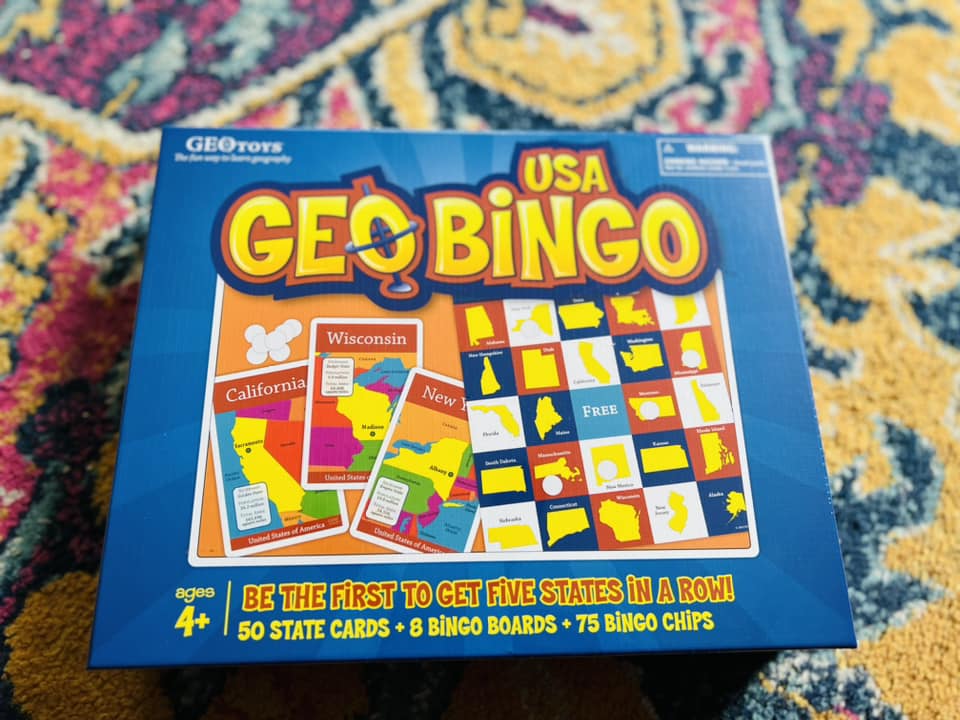 ---
Cities of the World Memory Game
Buy Here: https://amzn.to/43VS9YJ
This game has also been a fun addition to our geography study. Matching games have always been a success in our home. The kids and I learned about famous landmarks from around the world.
---
---
---
Global Kids Cards
Buy Here: https://amzn.to/3qFa07R
We've included these global kids cards in our morning basket. These cards help children become global citizens by explaining fun traditions around the world and it gives an activity that you can try related to that tradition. The illustrations are also very beautiful.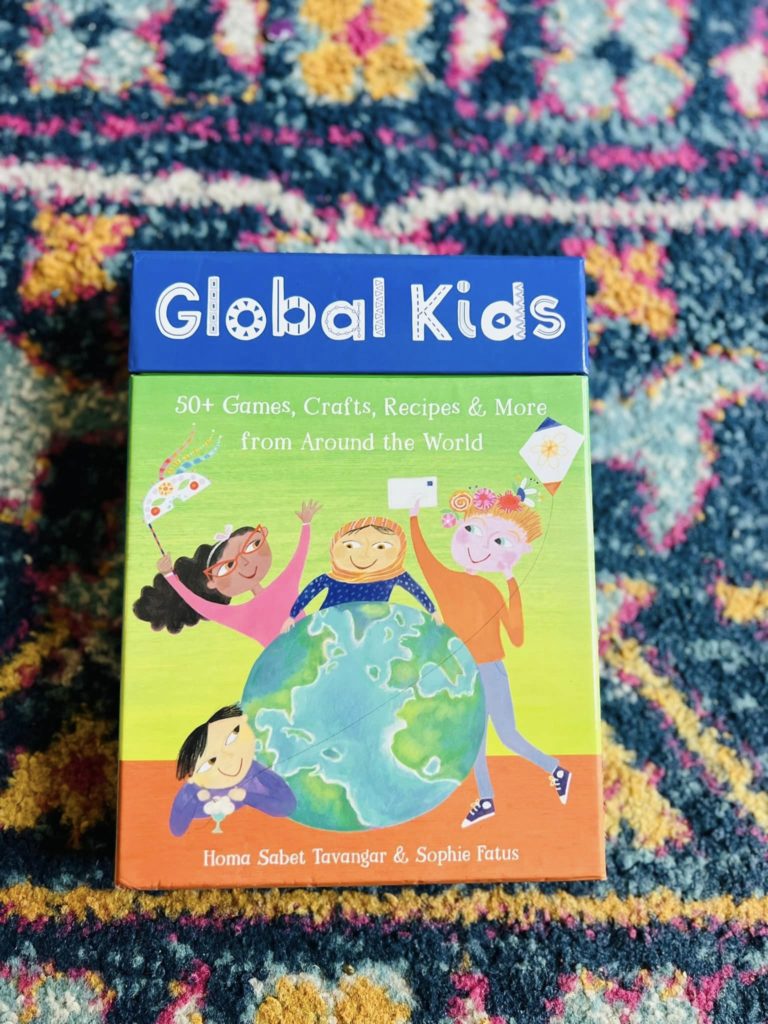 ---
EIiyas Explains Book Series by Zanib Mian
Buy Here: https://crescentmoonstore.com/products/eliyas-explains-miracles
We enjoyed the "Eliyas Explains" series by the author Zanib Mian. These books explain religious concepts in a funny and relatable way. I loved how the author presented these topics to the children. She is also the author of the "Planet Omar "Series.
---
Barefoot Books World Atlas Sticker Books
Buy Here: https://amzn.to/43ApFnn
This is one of our favorite Atlases because it has beautiful visuals and facts about the different countries. It also comes with a beautiful map and stickers to match the country that you're learning about.
---
Time Capsule: A Guided Journal for Kids
Buy Here: https://amzn.to/45XNOpD
My oldest son, who usually isn't fond of writing, loves this journal! I always catch him writing down new entries on his own. This was a big win for us because I wanted to help him start more expressive writing.
---
Fun-Schooling Journals
Buy Here: https://amzn.to/3NrU7us
I made a previous post about how I use fun-schooling journals. You can read it here. https://www.prayersandcrayons.blog/2023/04/29/how-we-use-thinking-tree-funschooling-and-schoolnest-journals-in-our-homeschool/ . These journals come in a variety of topics and are great for building research skills and self-expression. My children especially love the adventure journal and the life skills journal. I also plan on ordering the kindergarten journal for my daughter.
---
Spanish for Kids: First 10 Readers
Buy Here: https://amzn.to/3J6LXVR
My children are very interested in Spanish. All of my children have enjoyed learning from these books. My oldest son usually reads them to my younger children and they repeat the phrases. I love the simplicity and how simple the books are. They remind me of "Bob Books".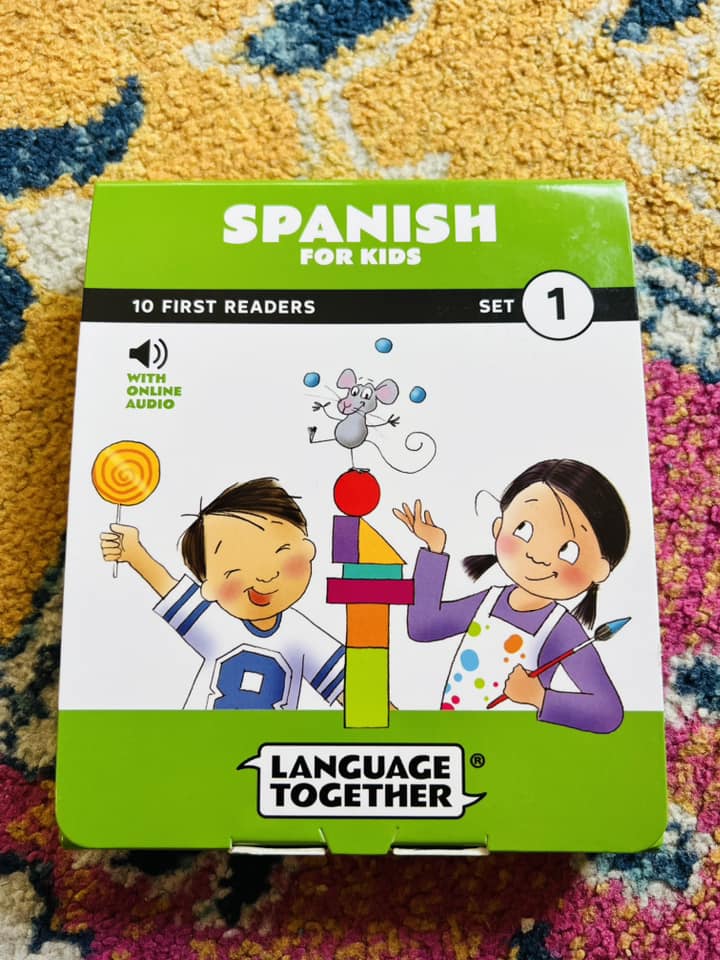 ---
Our Favorite Chapter Book Read Alouds
I've been reading chapter books to my kids since they were toddlers. We started with the "Frog and Toad" series. We then expanded to Magic Tree House and many more. Reading chapter books to children is a great way to help build their listening skills and encourage their imagination.
---
Minecraft Guide Collection
Buy Here: https://amzn.to/3CqVjI9
Minecraft has been a very educational game for my sons. My sons have even learned spelling through Minecraft! My older son always carries around these books and I catch him reading them even when they aren't playing their games.
---
Homeschool Lesson Planner Minimalist Notebook
Buy Here: https://amzn.to/3NteZBJ
This is my favorite homeschooling planner! It gives me a lot of space to write and organize my ideas. I've tried so many and I don't think I would ever use another as long as it's around.
---
Silicone Art Mat
Buy Here: https://amzn.to/3qFzguN
This was one of those purchases that I wish I bought sooner! This art mat is genius! I bought three of them for my children. It offers space for painting and supplies. All you have to do is rinse them when they are done.
---
Elmer's Gue Premade Slime Kit
Buy Here: https://amzn.to/3Jb31Kj
Our entire family has enjoyed this kit! I've always wanted to do more slime-related activities with my kids but was discouraged. This has the slime already premade with a lot of fun accessories to add to it!
Teaching Textbooks ( Math Curriculum)
Buy Here: https://www.teachingtextbooks.com/
Teaching Textbooks has been a lifesaver for us! We struggled to find a good math curriculum for my oldest son. We used the free trial of Teaching Textbooks and realized that it was a perfect fit.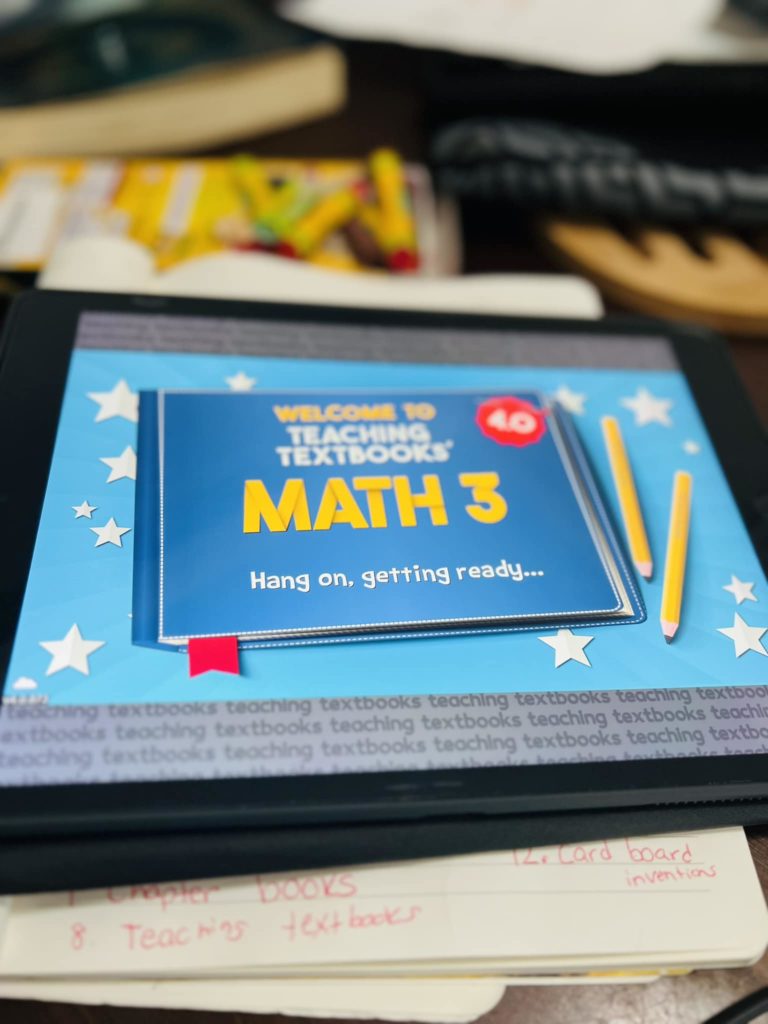 ---
Finger Puppets
Buy Here: https://amzn.to/3NroNfl
Finger puppets are a fun way to encourage imagination and get the kids to come up with stories. Sometimes we even use them at read-aloud time. Oddly, I can also get my children to listen to me more when I put on a finger puppet.
---
World Geography Puzzle
Buy Here: https://amzn.to/3PbrKC3
Puzzles are also a fun way to learn maps! We have been working on this puzzle in addition to the bingo games.
---
Mad Libs
Buy Here: https://amzn.to/3PaABnr
Mad Libs have been a fun way for us to learn about the parts of speech.
---
The Jolly Postman and Other People's Letters by Janet and Allan Ahlberg
Buy Here: https://amzn.to/3N8ULLQ
This book is so much fun and interactive ! It's a great way to introduce children to "snail mail" and different styles of writing letters. All my children had so much fun pulling out the different letters that the postman was delivering.
---
A Dictionary
Buy Here: https://amzn.to/3NrO496
I didn't buy a children's dictionary earlier because we just use Google or Alexa. Having a dictionary in book form has been a useful tool lately. I have it on hand when we do a read-aloud. We also use it to discuss alphabetical order.
---
The Book of Languages by Mick Webb
Buy Here: https://amzn.to/3PaDqVD
My kids love listening to different languages. This book has been a great way to introduce language learning to my children. They have taken a special interest in Arabic, Spanish, and French.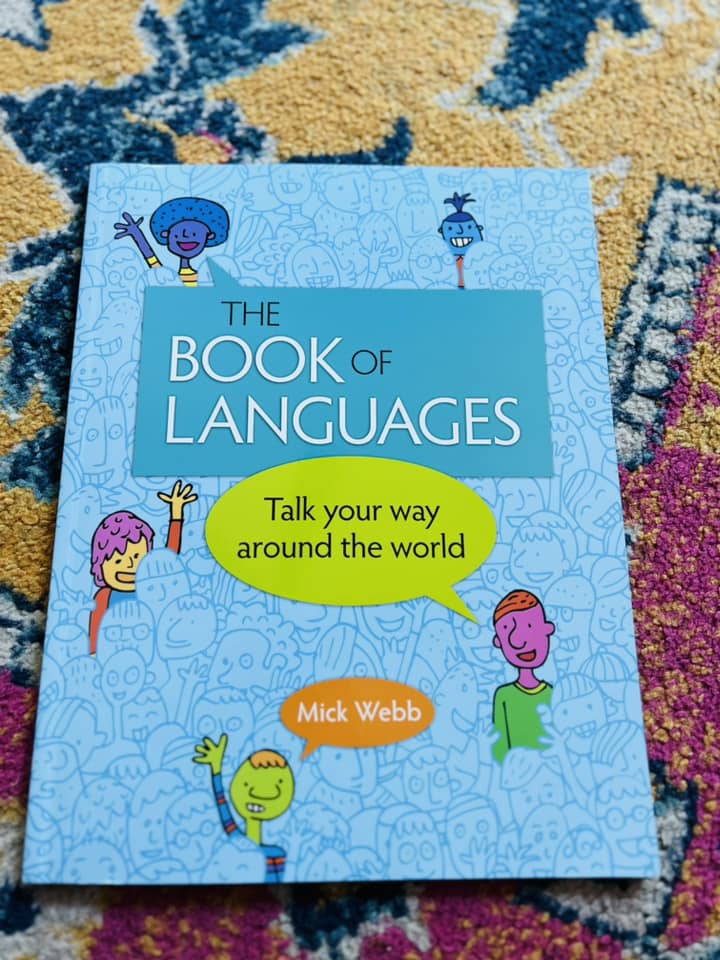 ---
One Question a Day Journal ( A Yearlong Journal for Kids)
Buy Here: https://amzn.to/42CX2Vx
This has been enough fun journal for us. It has encouraged my son to express himself more in writing.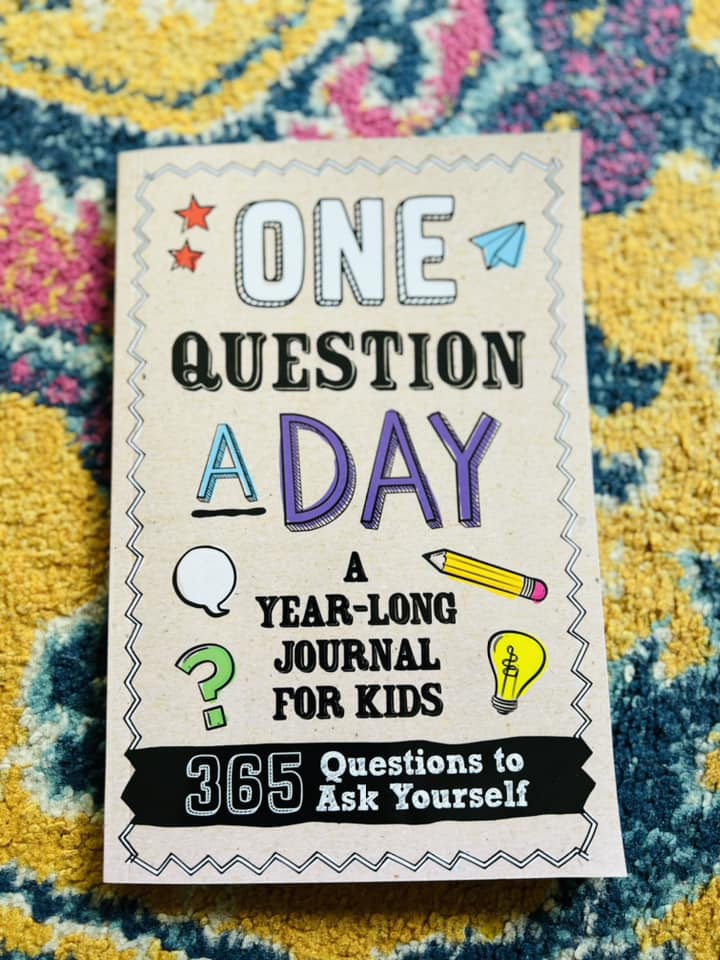 ---
Writer's Toolbox
Buy Here: https://amzn.to/3P6xBZr
This book teaches the basics of writing through fun stories. It offers fun writing prompts and suggestions. My children's favorite has been scary stories.
---
*these are affiliate links
Check out my new Youtube video for more details
---